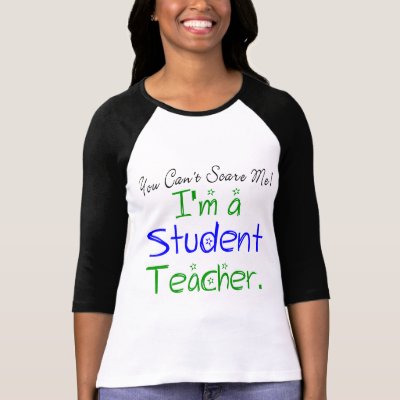 Tomorrow I official start student teaching! Yay!
And can I say that this day has been a long time coming! First of all, I took all the classwork to get my alternative certification during the Spring of 2009. I also took, and passed, content exams for English Language Arts for grades 4-8 and 9-12. I considered taking the Journalism content exam too, but since each test cost $120 I kind of had to stop.
Anyway, I spent the summer of 2009 applying to both journalism and teaching jobs. Ideally I knew I'd want a journalism job (to get paid to write is always my ideal), but at the same time I had teaching English (books and writing, yay!) as my backup. I actually had two interviews for one school, but that never went anywhere. And then some weeks later, I got hired by CURE, which was even better. And I can honestly say, until things got rough for me in the last few months, it was the best first job a girl could ask for.
But now I'm back to being unemployed and I never actually
got
my certification. While I took the content test and am considered "highly qualified" to teach 4th-12th grade English, since I wasn't able to get hired by a school I couldn't get my probationary certification (which would turn into a standard after a year). I wasn't looking forward to filling out applications and getting passed over for someone who already has their full certification. So lucky me to learn that the program I went through now offers a "clinical teaching" program!
This basically means for the next 14 weeks I'll be student teaching (unpaid) in a 4th grade classroom, and at the end of it will have my standard certification instead of my probationary. Besides the unpaid part, I think it's a pretty good deal. And... it's not like my time is being spent in any other way, especially since the job hunt has been S-L-O-W!
A lot of my friends tell me I'd make a great teacher, and I hope they aren't lying to me! I'm nervous as all get-out. And while I still would like to write full-time one day, I think teaching is a great alternative for me. I've tutored for years (and tutor currently) and I love opening up a child's world and understanding of the world through reading and writing.
And the love kids bestow on you in return is super rewarding!
Like today... I tutored a girl yesterday and we had a good time and all. And today, she came in for another session. I wasn't scheduled to work with her, but she came running up to me and engulfed my legs (she's only 7, so she's not very tall) in her arms.
In that moment I thought one thing: I could give up my full-time writer dream for this.